Management Policy
President's Message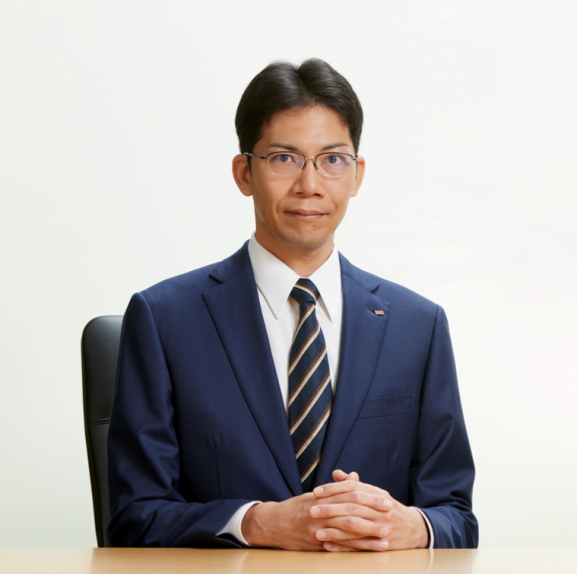 Always giving priority to its customer-first philosophy and holding on to its on-site principle, Makita has devoted much of its energy to after-sales service since it began business in 1915. This spirit has not changed throughout its history of more than 100 years. All of Makita's departments, including sales, product development, and production, have placed great importance on their sites, ultimately leading to the provision of products and services that customers want to have. This basic attitude has been passed down to all corners of the Makita Group, which has developed its business on a global basis. Successful expansion of its business is attributable to the support and cooperation of not only customers around the world but also business partners and all other interested parties.
The business environment has become increasingly uncertain, more than ever before. Since the political and economic situation around the world has been changing rapidly in the midst of an innovation drive the like of which is seen once in a hundred years, further attempts and quicker decision-making are needed to stably conduct business activities. At the same time, as a responsible global enterprise and corporate citizen, Makita must earnestly tackle various social problems, such as global environmental problems, natural disasters, and a dearth of workers. The Company's effort to solve these problems is the promotion of "conversion from engine-powered to battery-powered," using its original motor and rechargeable battery technologies.
Since cordless products have many advantages including improved safety, convenience, and comfort for users, and reduced exhaust gases, noise, and consumed fuel, Makita also focuses its resources on the development of outdoor power equipment. Amid a paradigm shift from engine-powered equipment to cordless equipment to improve global environmental problems, the Company will try hard to turn its cordless outdoor power equipment business into a new pillar of the Company, on a par with its power tool business. Makita will bring these products to market promptly and in a timely fashion. Through these business activities, Makita contributes to the establishment of a sustainable society.
To survive under any business environment, Makita will continue to attempt new things, just like it changed its core business from being an electric motor sales and repair company to a power tool manufacturer. The Company will strive to become a "Strong Company," its long-term target, based on its Management Policy/Quality Policy: "Makita strives to exist in harmony with society"; "Makita values its customers"; "Makita is managed in a consistent and proactive manner"; and "Valuing a stalwart corporate culture, Makita encourages each individual to perform to his or her highest level."
January 2019
Munetoshi Goto
Representative Director
President