Management Policy
President's Message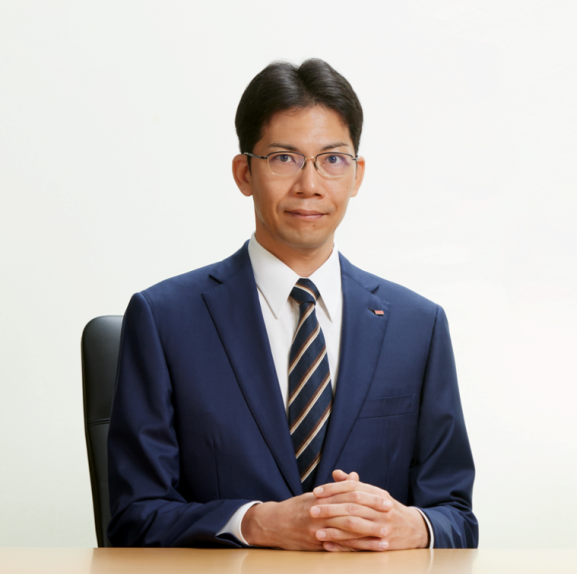 Since Makita's foundation in 1915, we have devoted ourselves to providing the products and services that our customers want with worksite-centric approach to management. More than a century later, this spirit remains unchanged. The reason we have been able to expand our business activities to this point is thanks to the support and cooperation of our clients all over the world, our business partners, and all of our stakeholders.
In the hope of growing by solving environmental issues and other social problems, Makita is now using cordless products as an axis to evolve into a supplier of a comprehensive range of cordless products—not only power tools but OPE (outdoor power equipment),cleaning equipment, and outdoor products. We will use our industry-leading battery charging/discharging technology and motor technology to promote make any and all products cordless (going cordless/engine-less) in order to improve safety, convenience, and comfort, and to contribute to reducing gas emissions, noise, and fuel consumption. We will continue to evolve our services as well. Using the strengths of the sales and service network we have built around the globe, we will further strengthen our service system for prompt distribution and repair, thereby contributing to decarbonization and to reducing the burden on workplaces around the world and on the global environment.
In the future, Makita's priority will be addressing environmental issues. While focusing on cordless OPE with zero emissions during operation, we will contribute to achieving a decarbonized society through the utilization of renewable energy and through energy-saving activities.
Further, so as to remain a company that is an indispensable part of people's daily lives, we will work to reduce the single-use plastics in our packaging and otherwise continue to promote elimination of plastic.
Just as we transitioned our business target from motors to power tools, Makita will keep taking on a variety of new challenges in the future so that we can continue to persevere under any kind of business environment. Based on values such as "Makita strives to exist in harmony with society," "Makita values its customers," "Makita is managed in a consistent and proactive manner," and "Valuing a stalwart corporate culture, Makita encourages each individual to perform to his or her highest level," we will contribute to achieving a sustainable society through our corporate activities and aim for our long-term objective of building a Strong Company.

September 2021
Munetoshi Goto
Representative Director
President