Management Policy
Business Strategy
Makita's Strategy
Makita will strive to build a foundation to remain a company
that will be needed by customers and society 100 years into the future.
Initiatives for Enhancing Our Range of Lithium-Ion Battery Products by leveraging Makita's Strengths in Recharge-Control Technologies
In 2005, we led the industry in incorporating lithium-ion batteries into our power tools. Since then, we have been developing products that take advantage of industry-leading recharge-control and motor technologies. We have the industry's best lineup of cordless tools for which the same battery is interchangeable with all tools. Our strengths lie in wide-ranging product categories that accurately meet user needs.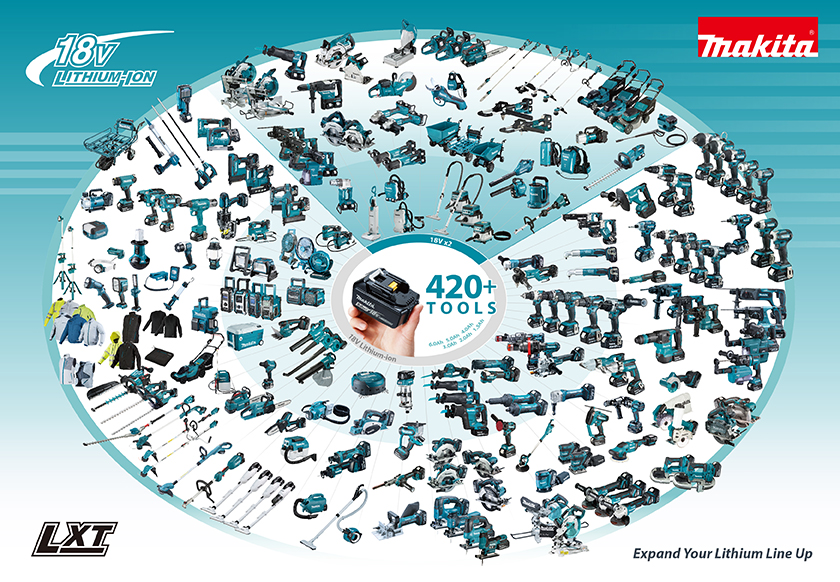 "Shifting from engine-powered to battery-powered" gardening equipment
We are focusing on developing cordless gardening equipment as a pillar of our business, after power tools. Battery-powered gardening equipment does not emit exhaust gas during use and significantly reduces noise and vibration compared with engine-powered models. This contributes greatly to improving the environment around worksites and alleviating the physical impact on users.
Such equipment is also lightweight, easy to start, and easy to use, even for elderly people and women. Deploying battery and motor technologies amassed through our involvement in power tools, we will accelerate the "shift from engine-powered to battery-powered"equipment through proactive R&D and increased sales. In the process, we will help realize a zero-emissions society in the future.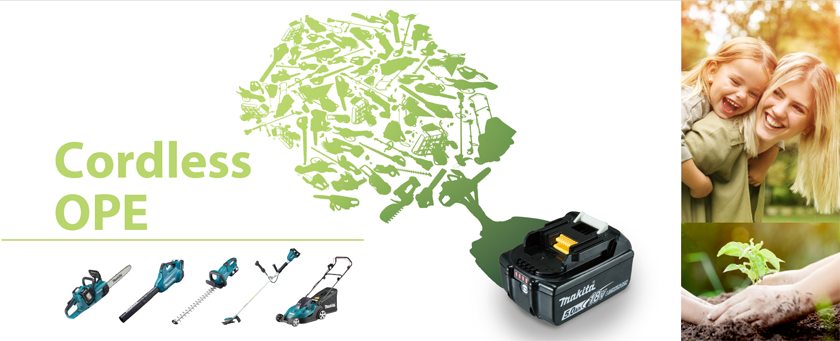 Initiatives for Sales and Service Activities Emphasizing Close Ties with Customers - the Wellspring of the Makita Brand
Makita conducts finely tuned sales and after-sales service activities emphasizing close ties with customers based on its sales offices in 129 locations throughout Japan. We also have established directly operated business bases in around 50 countries and our sales networks in 180 countries around the world. Makita boasts the industry's No.1 sales and after-sales service networks connecting its directly managed operations both in Japan and across the world. Based on the philosophy of "All for Our Customers," Makita is committed to providing customer-oriented, quick and finely tuned services—the wellspring of the Makita brand.
[Domestic]
Directly managed business operations in
129 locations throughout the country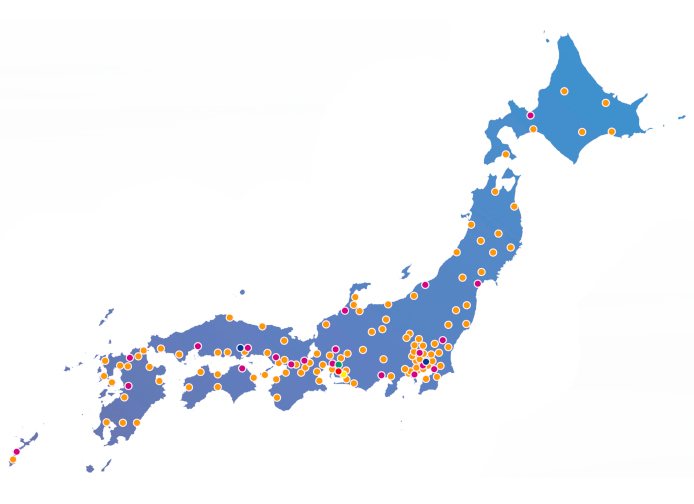 [Overseas]
Business bases in around 50 countries and
sales networks in around 180 countries around the world